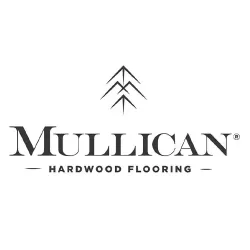 At M & M Decorating Center, quality products matter to us. That's why we are proud to sell Mullican Hardwood Floors. With Mullican Hardwood Floors, you get quality craftsmanship from start to finish.
Ever since Mullican Hardwood Flooring began more than 30 years ago, quality has been the number one goal. Each piece of Mullican Hardwood Flooring is made by hand, through a combination of milling and kiln drying. Each inch of wood flooring made by Mullican is inspected before it is sold, ensuring you are getting the finest product on the market. 
Caring for the Environment
Mullican Hardwood Floors start in the Appalachian Mountains, where Mullican harvests slow growing hardwood. This ensures your product will have consistent coloring, grain patterns, and quality. Mullican Hardwood Flooring is proud to only harvest hardwood in regions where timber regrowth is double the amount of harvest, and their process for harvesting is certified environmentally sound. Not a single piece of harvested wood goes to waste. 
To see our full selection of Mullican Hardwood Flooring, please visit us at M & M Decorating Center.