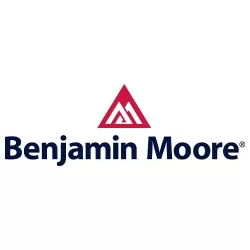 Paint, whether for a quick refresh or an in-depth renovation, is one of the easiest ways to change up the atmosphere of any room. At M & M Decorating Center, we carry an array of premium interior paint and exterior paint, as well as high quality primers from the customer favorite Benjamin Moore Paints®. Choose from not only stunning finishes, but from a vast collection of beautiful, rich colors that bring your ideas to life!
Whether interior or exterior, you want the best quality paint. We offer a wide selection of interior and exterior paints and stains that will make your project look spectacular.
INTERIOR PAINT


It's not just paint, it's art worthy of your home! Choose from our collection of pigmented, full coverage paints with a range of purposes and finishes for a gorgeous, whole home experience.



EXTERIOR PAINT


Transform all aspects of your home with our collection of exterior paints that make it easier than ever to design the perfect home from top to bottom.



PRIMER


Start your next painting project off right with the perfect foundation. We offer a complete collection of Benjamin Moore® primers for both interior and exterior projects. 



SPECIALTY & STAINS


Accent walls are a hot topic right now. Add a pop of inspiration with the right supplies. Try ben® Chalkboard Paint for transforming virtually any interior surface into an erasable chalkboard –great for the artist in your home!
Always the Right Paint & Stain for Your Project
Whether you are staining a deck, reimagining an interior space, or painting the whole exterior of your building, M & M Decorating Center has a Benjamin Moore paint or stain that fits your project. Paints, stains, primers, rollers, brushes, and other painting tools stocked for easy application. Stop in to let our paint experts help you navigate color families and collections to find the right colors for your home or business.