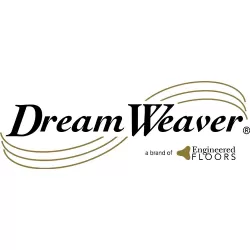 At M & M Decorating Center, we are proud to carry Dream Weaver Carpet. Dream Weaver offers a variety of colors and styles at price points to meet every budget. Though Dream Weaver has been selling carpet for just a little more than a decade, they have quickly established themselves as one of the best carpet companies around. 
The Best Choice For You and the Environment
Dream Weaver's use of high quality materials and focus on innovation and new technologies ensures the highest quality carpet with minimal impact on the environment.  Dream Weaver boasts an efficient process that results in 30% less energy consumption, 87% less water usage and 42% fewer greenhouse emissions. Dream Weaver Carpet is allergy-friendly, efficiently trapping allergens and dander within until vacuumed out. 
The PureColor Technology Difference
Dream Weaver Carpet boasts the use of their groundbreaking PureColor Technology. With PureColor Technology, the color penetrates the carpet fibers, protecting your carpet from many harmful outside factors, such as:
Prolonged Exposure to Harsh Sunlight
Staining from Red Wine, Chocolate and Pet Accidents
Spot Cleaning from Household Cleaners
High Foot Traffic
This technology adds an extra layer of protection, making Dream Weaver Carpet easier to clean than most carpets.
Previously, carpet of this quality was only available at a high cost. But thanks to modern manufacturing technology, Pure Color Technology is now affordable for homeowners at all price points. It is available in polyester, soft polyester, nylon, and soft-solution nylon. Whatever type of carpet you're looking for, Dream Weaver is sure to have an option that suits your taste. 
All Dream Weaver Carpet has a lifetime warranty should any of their products fail to live up to the high standards of the company. 
From start to finish, Dream Weaver Carpet is manufactured in the U.S.A
For more information and to see our full selection of Dream Weaver Carpet, stop by M & M Decorating Center.