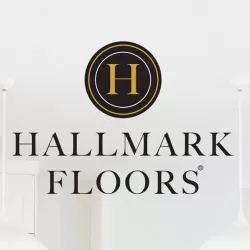 At M & M Decorating Center we pride ourselves in offering the highest quality products possible. That's why we're proud to sell Hallmark Floors, which offer a variety of products to fit any style of home. 
Since starting business in 1998, Hallmark Floors continues to be passionate about developing the most innovative flooring on the market. All Hallmark Flooring is handcrafted by professional hardwood craftsmen. Hallmark Floors takes such great care with the creation of their floors that they are quickly becoming one of the fastest growing flooring companies in the industry.
Hallmark Floors offers a wide range of flooring types, including:
Solid Hardwood Floors
Waterproof Floors
Engineered Hardwood Floors
With each flooring type, there are countless options for finishes, colors and plank size. Please visit us at M & M Decorating Center to see the full variety of Hallmark Floors beautiful products.